Back to Shows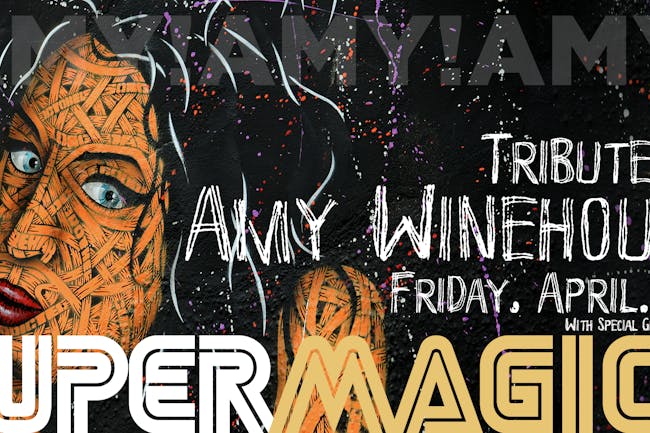 Supermagick - A Tribute to Amy Winehouse
LubeJob
$15.00 - $140.00 Postponed

Soul/Funk/Rock

It's magick......

Funk. Soul. Disco. Flashes of city streets, Rocky Mountain peaks, a distant bayou. Lights. Bodies. Sweat. Unrelenting gut-punching rhythm. Ecstatic musical adoration of life. A blooming, buzzing room where beautiful bodies bear funky-witness to the Super Magick dance-party experience! Take it in. Three buttery horns, a smokin female vocalist, drums, bass, guitar, and a smattering of analog synth burbles to fill the spaces. It's magick; believe it.

Based out of Denver, Colorado, Super Magick (formerly Filthy Children) first hit the stage together in Nov, 2003. Since then, they have been laying it down all over the land, headlining gigs at nearly all of Colorado's most respected venues and festivals including: Boulder's The Fox, Aspen's Belly Up, Steamboat's Ghost Ranch Saloon and Schmiggities, Winter Park's Ullr's, Denver's Cervantes, The Other Side, Quixote's, The Bluebird and Gothic Theaters, Ft. Collins' The Aggie Theater, Hodi's Half-Note and Mishawaka Ampitheater, The Breckenridge Brew Fest, The Winter Park Beer Fest, The Sunnyside, LoHi and Highland's Music Festival, South Park Music Festival, The Capitol Hill People's Fair, as well as a headlining performance's at Summerfest in Milwaukee two years in a row. Super Magick members have shared the stage with such funky musical luminaries as Galactic, The Dirty Dozen Brass Band, The Rebirth Brass Band, George Clinton and Parliament Funkadelic, J.J. Grey and Mofro, and Pimps of Joytime to name just a few.