Back to Shows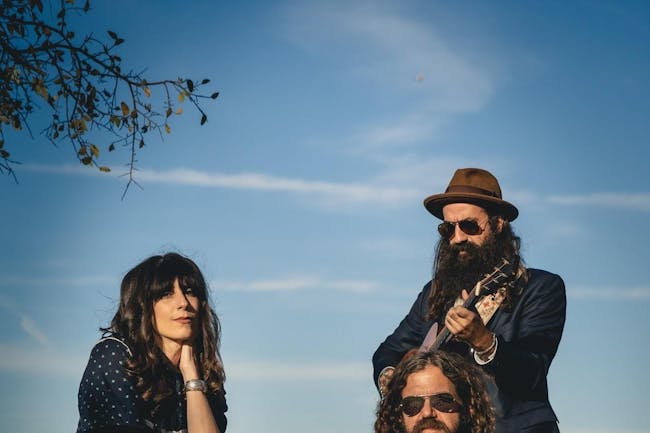 Nicki Bluhm w/ Scott Law + Ross James Featuring Special Guest Lyle Divinsky
$20.00 - $100.00 Postponed

Singer / Songwriter

Nicki Bluhm, Scott Law and Ross James are individually accomplished career musicians, each with their own stories of the road, who have found tuneful camaraderie linking high-end musicianship with stellar songwriting to highlight Bluhm's deep-felt American voice in this 'almost' acoustic setting. Animating this musical story are the several years of experience over which Bluhm, Law and James all three have crossed paths and cut teeth onstage coast-to-coast, regularly performing alongside Phil Lesh of the Grateful Dead as well as with many other influential artists of that sphere and inclination.

California native, Nicki Bluhm recently moved from her native San Francisco to Nashville, Tennessee, re-invigorated as a songwriter and now embarking on her second decade releasing albums and fronting her own band. The trio format with Law and James has given rise to bright-eyed takes of her deep existing catalogue while introducing exciting new and unreleased material for the future. Nicki tours globally and has collaborated with such artists as Phil Lesh, Bob Weir, Amy Helm, The Infamous Stringdusters, Karl Denson and many others.

West Coast USA-based guitarist Scott Law is a versatile, refreshingly unpredictable instrumentalist, singer and songwriter known for his ability to elevate the potency of virtually any musical setting. Law's acoustic baritone guitar and lauded picking techniques combine to propel the churning grooves and arcing solos of the trio, finding union with the atmospherics of compadre, Ross James' Telecaster and the finespun melodies of Nicki Bluhm. Law has worked with members of the Grateful Dead, The String Cheese Incident, Peter Rowan, Darol Anger, Melvin Seals and many others.

Ross James is a Denver- based guitarist, bassist, pedal-steel guitarist, and singer/songwriter with a broad sonic pallet and an encyclopedic knowledge of 80's punk music. James' electric guitar shimmers, weaving tremolo, delay and vibrato-laden tones, clean rhythm work and an alternative sensibility as evocative counterpoint to premier songstress Nicki Bluhm's voice and guitar. Since 2012, James has been a regular collaborator with Phil Lesh of the Grateful Dead, and has shared the stage with many greats including Bob Weir, John Scofield, Dave Schools, Warren Haynes, Jim James, Stanley Jordan, John Mayer, and more.  

Nicki, Scott and Ross are working on new music and recordings with hopes of an upcoming release sometime in 2020.