Back to Shows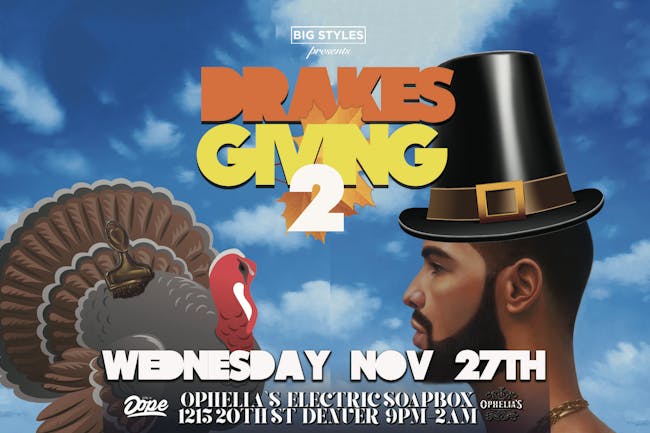 Our Holiday Tradition continues: All Drake, All Night on Thanksgiving Eve.

Big Styles and Life is Dope proudly bring you Drakesgiving 2.

We will never forget the first Drakesgiving. One night to give thanks to the 6 god, for blessing us with heat all year. Bringing back the original team of 4 DJs to delight and surprise you with the sounds of OVOXO.

The team is a rollie not a stopwatch. We don't never stop!

Party photos and surprises in store!