Back to Shows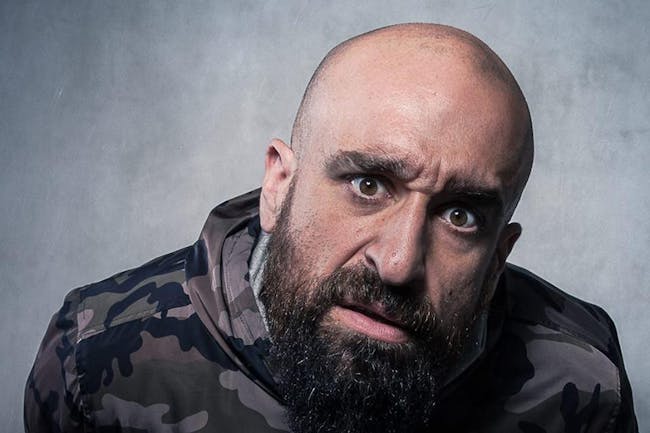 B. Dolan is an American rapper, spoken word artist, activist, and screenwriter based in Providence, Rhode Island.

As a musician he is the composer of 3 official LPs (released by Strange Famous Records & jointly with Speech Development Records in Europe), three mixtapes and a live LP (released independently). He has also featured extensively on projects with artists like SAGE FRANCIS, AESOP ROCK, BUCK 65, SCROOBIUS PIP, DAN LE SAC and maintained a rigorous international touring schedule since 2005. He is currently finalizing a joint LP w/ Sage Francis under the group name EPIC BEARD MEN, slated for release in 2018.

As an activist Dolan is known as the co-founder of KNOWMORE.ORG, where he battled for a decade to restrain corporate interests, leading to a noteworthy battle with DOV CHARNEY, deposed CEO of AMERICAN APPAREL. He is also the creator of the viral hashtags #FILMTHEPOLICE and #MAKERACISTSAFRAIDAGAIN (the latter which he has used to raise over $5k for anti-racists actions and organizations).

As a screenwriter, Dolan is the writer of ALMOST MERCY, an independent horror movie released in 2012 by VERDI PRODUCTIONS. He also composed the score for the movie along with DS3K. He is the primary author of VAULT, a film slated for 2018 production starring Theo Rossi, Clive Standen and Burt Young.

He continues to work, daily, out of his home in Rhode Island, and has a hand in all aspects of his business, merch and creative output.